Valtteri Bottas has revealed that the biggest difference between Mercedes and Ferrari Formula 1 engines is handling, which he describes as Ferrari's "big plus".
Ferrari has a record of ups and downs since 2014 having started well behind Mercedes before catching up and overtaking in the 2019 season, albeit via very scrutinized methods and the FIA ​​are concerned about the legality of this year's Ferrari power unit.
In response, the FIA ​​issued various technical guidelines to clamp down on illegitimate engine techniques, and Ferrari's performance declined sharply as a result.
Ferrari has been working to eliminate this deficit over the past two years and its 2022 power unit is seen by many in F1 as the new benchmark.
Meanwhile, Mercedes wondered if its engine now had a power deficit given the factory team and its customers all faced a rocky start to the season – which Mercedes dismissed as a coincidence.
Sharing the press conference with four drivers from Mercedes-powered teams in Saudi Arabia, Bottas asked them a question about their engine performance, joking that he was very happy with his Ferrari.
Prior to joining the Alfa Romeo team for 2022, Bottas had spent almost his entire F1 career driving Mercedes-powered cars, apart from his first season when Williams was powered by Renault before adopting Mercedes engines for the V6 hybrid era in 2014 (shown below).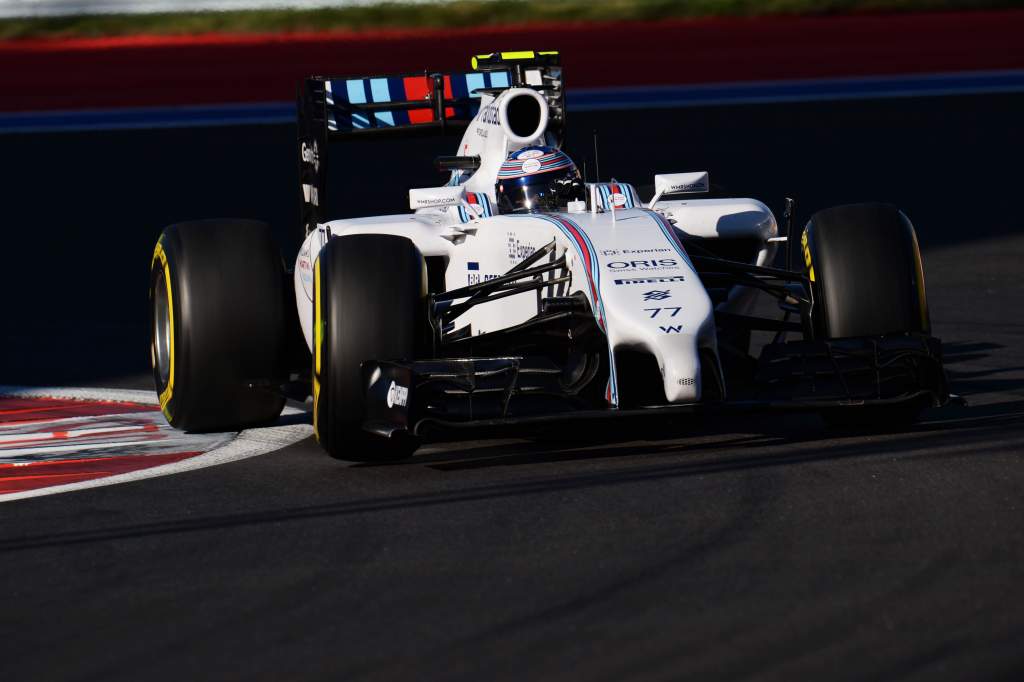 This means that only Lewis Hamilton has completed more laps with a Mercedes F1 hybrid engine now that Bottas has switched to the Ferrari power unit.
Speaking exclusively to The Race, Bottas noted two points of distinction between the designs – power delivery and handling, the latter being a key strength of the Ferrari.
"The deployment of energy and the strategy in the race, it's different in terms of management," said Bottas.
"It's like with the Ferrari power unit, more things are done manually by the driver compared to Mercedes [where] there were many more automatic modes, like attacking or defending.
"But on the Ferrari side, at least here [at Alfa Romeo]there was more manual management, more accountability to the driver.
" That does not bother me. It's nice to manage the battery and all that.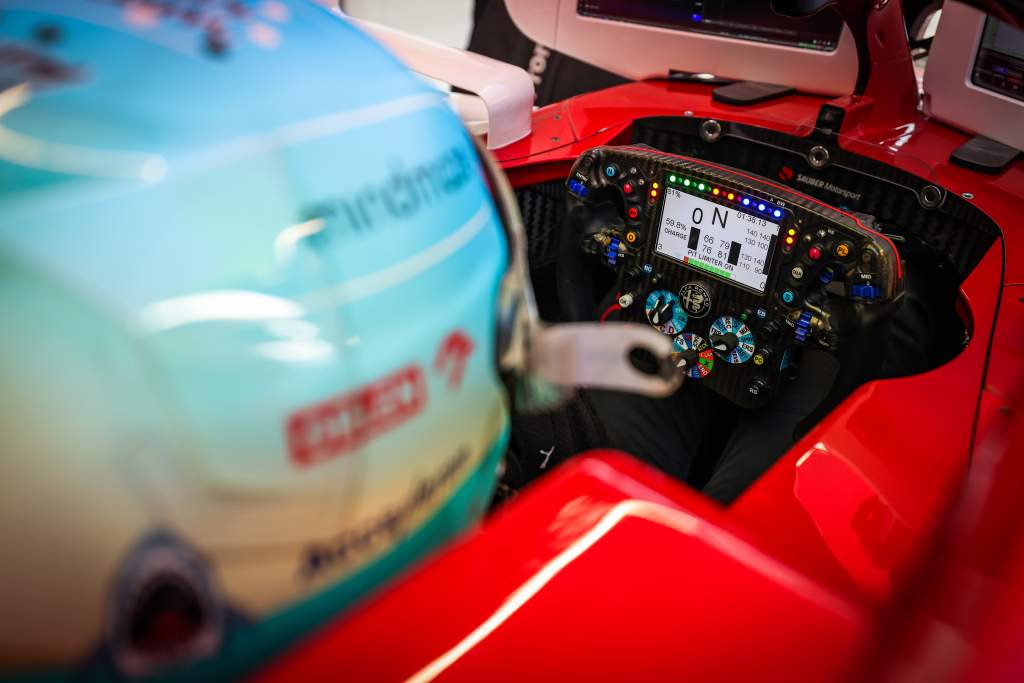 "Engine power, not much difference honestly. So that means they've made progress from last year!
"But the handling, for me, is the biggest difference. It's a strength of Ferrari's engine, handling.
"From corner exits it feels like it gives more options on what gears to use etc.
"So I would say the handling is the big plus of the Ferrari engine."
Bottas' first-hand experience matches the external observations of the Ferrari engine that were possible in the early races.
Ferrari's factory team leads both championships after three Grands Prix, with Charles Leclerc winning two races.
He had a tough fight with Max Verstappen's Honda-powered Red Bull in Bahrain, where the performance characteristics were noticeably different in terms of power delivery and straight-line speed.
The Ferrari was generally slightly quicker in the corners and as Bottas mentioned has different gears – generally shorter which means quicker gear changes (especially in the first gears) and even holding of the car at higher speed in certain corners.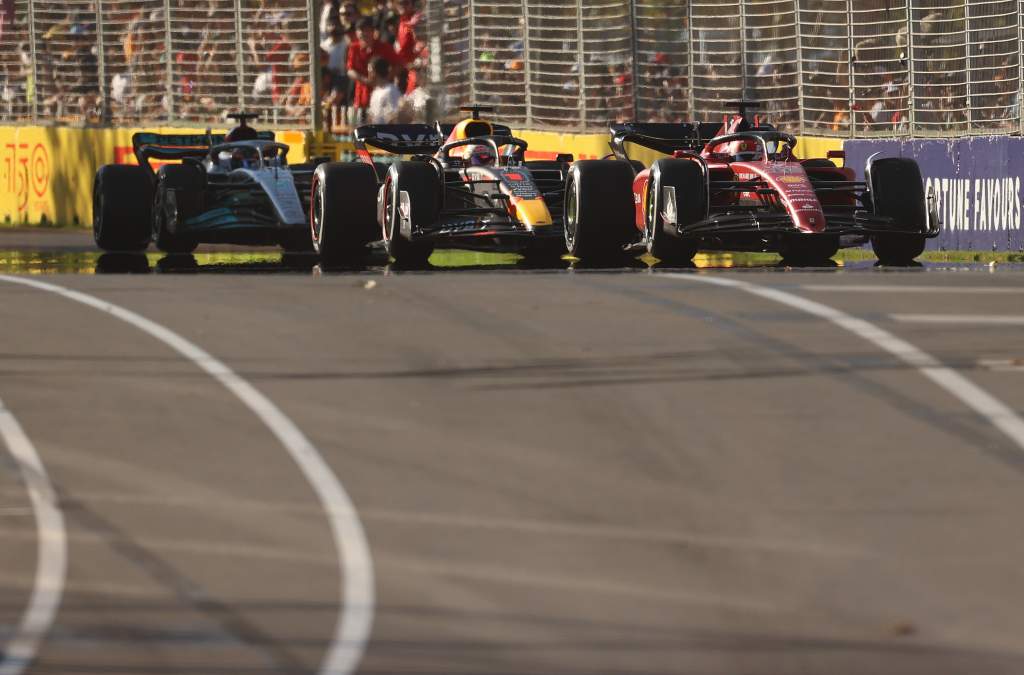 Ferrari's progress with its engine has been vital as designs are homologated this year until the end of the 2025 season – the internal combustion engine has already been frozen in specification while energy recovery systems will be homologated later in the year.
Ferrari's internal combustion engine underwent major revisions this year, although it eschewed the split-turbocharger architecture now used by the other three manufacturers.
It started the season with essentially the same hybrid system that it introduced in the second half of the 2021 season.
But an update is expected this year ahead of the homologation date, with some speculation it could be introduced as part of a move to a new power unit in Miami or Spain.
Ferrari's big step on the engine side has helped propel Alfa Romeo from an inferior midfield team to a regular top-10 contender at the start of 2022 – although the team itself will take a big chunk of it credit because the C42 is a considerably better car than its predecessor.
Bottas admitted he wasn't totally on board with the Alfa Romeo or its Ferrari engine, but he feels the car and engine complement each other well, as the Alfa Romeo proves to be the most competitive in slow turns.
"Initially when I joined the team, when I saw the words for different things and maybe a different philosophy on some of the mappings and stuff, I was like, 'Woah, this isn't going to be easy,'" Bottas said.
"But actually it went pretty well and I'm pretty comfortable with everything. Still, I wouldn't say 100% in terms of getting the most out of certain settings, but it's not far off.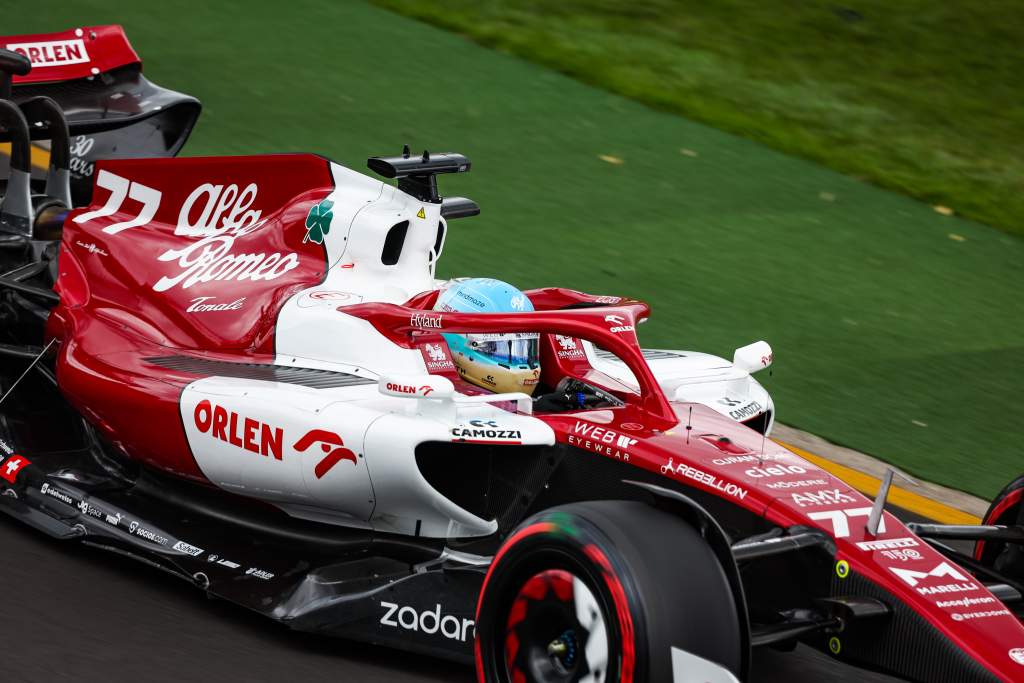 "We were also able to simplify or make some things and formulations similar to what I had in the past.
"It kind of helped me a lot and setting the car up, I think I'm on a good level.
"It was really nice to be able to really configure the car to my liking.
"In fact, with this car, I feel really comfortable with its mechanical functioning and its behavior.
"I think it's also because we were able to set it up to really suit my riding style."