Microsoft Edge is a browser designed by Microsoft and the Bing search engine – also designed by Microsoft – is the default search engine on Microsoft Edge and all Microsoft devices. Microsoft is using this to try to get more users using its devices to adopt the Microsoft Edge browser and Bing search for their online searches.
Although Microsoft Edge is a powerful, high-quality and feature-rich browsing tool, its default search engine (Bing) still falls short of Google search. Also, many users prefer to use the Google search engine, perhaps because of its popularity or because users have become very comfortable with Google.
Advertisement – Continue Reading Below
And just like on Google Chrome, Bing also allows users to switch from their default search engine to other search engines like Google and Yahoo. In this article, we'll show you how to do just that.
---
Related article: Here's how to use the Google Search AR feature to view life-size animals and objects
---
Change search engine on Microsoft Edge
For this tutorial, we are going to change Microsoft Edge's default search engine from Bing to Google search engine.
Open Microsoft Edge on your computer and in the upper right corner, click the More icon (…).
Next, scroll down and tap Settings.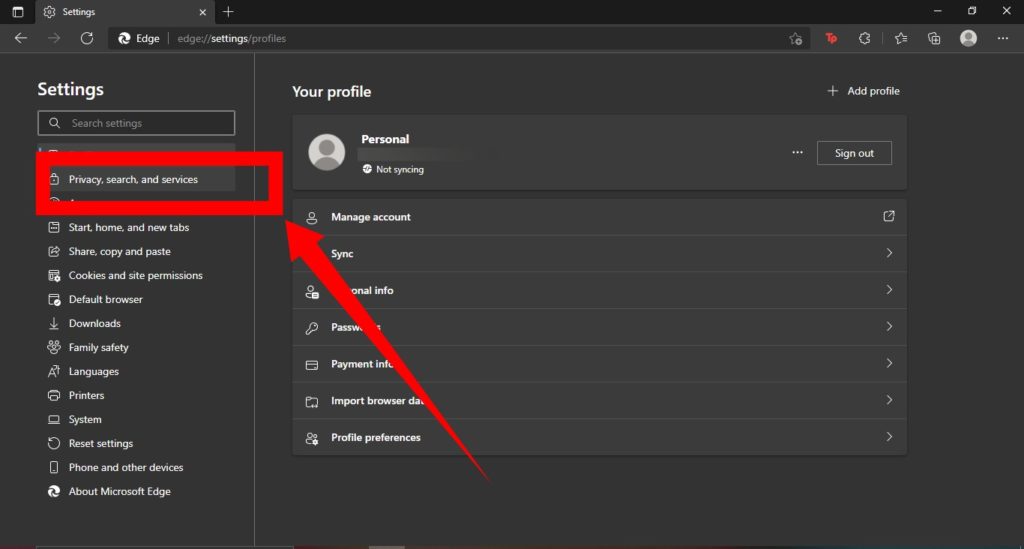 On the left, click the hamburger icon and select Privacy, Research and Services from the menu options.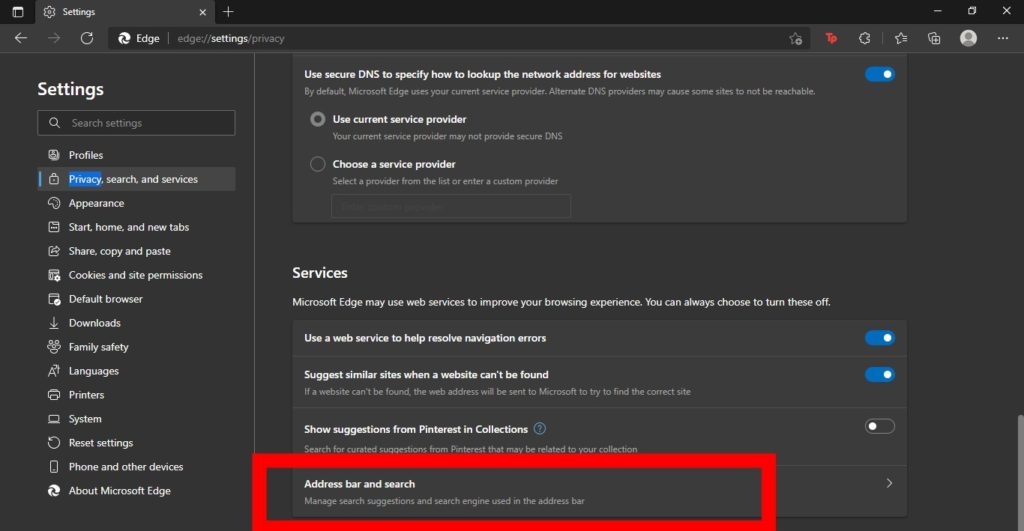 Scroll to the bottom of the Privacy page and under the Services section, click Address bar and Search.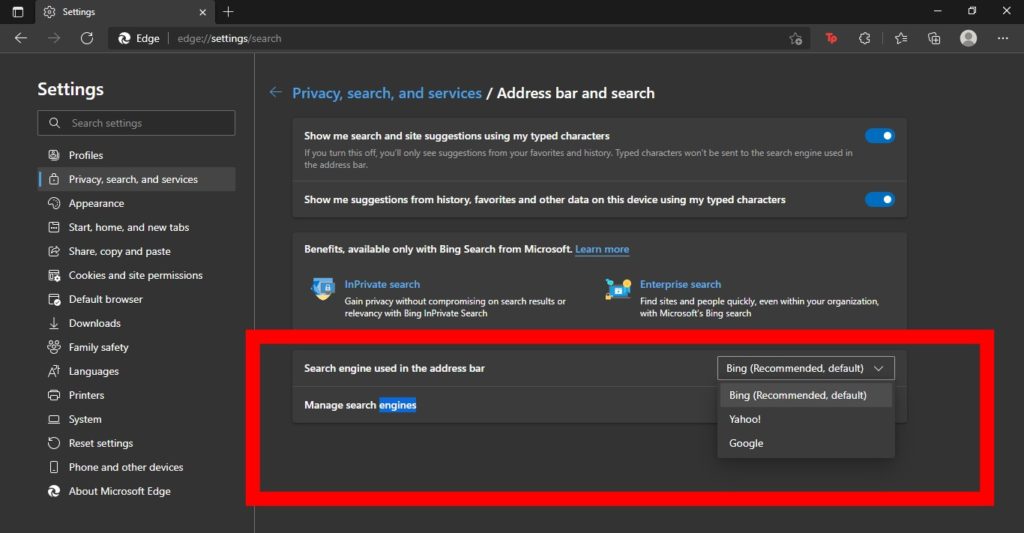 In the Search engine used in the address bar drop-down list, select google.
---
Related article: How to automatically delete Google search history after a set period
---
In conclusion, if you change your default search engine on Bing to Google, here are 5 Google search tips to help you get better results. You can also check 10 hidden games you can play to relax on Google search engine
Related